Our services is provided in Vancouver, Burnaby, Surrey, Langley, New Westminster, North and West Vancouver, Port Moody, Port Coquitlam and Coquitlam.
16177-80 AVENUE
SURREY BC V4N 0X1
CANADA
604 441 1017
604 446 6451

Services
We Provide : - Brush and Land Clearing - Lot leveling - Fill in pools - Excavation with excavator - Sideways/driveways demolition - Commercial building demolition - Concrete cutting & removal - Asbestos abatement - Fence removal - Drainage Digging - Rock wall demolition - Slab removal - Flooring/Tile removal - Pool and garage demolition - Renovation demolition - Controlled demolition - Siding removal - Interior strip-out - Carpet removal - Residential/Full house demolition - Digging out oil tanks and disposal - Digging sewer and water
Our larger sized machines are capable of handling extensive excavations and have facilitated in the foundation excavations of homes.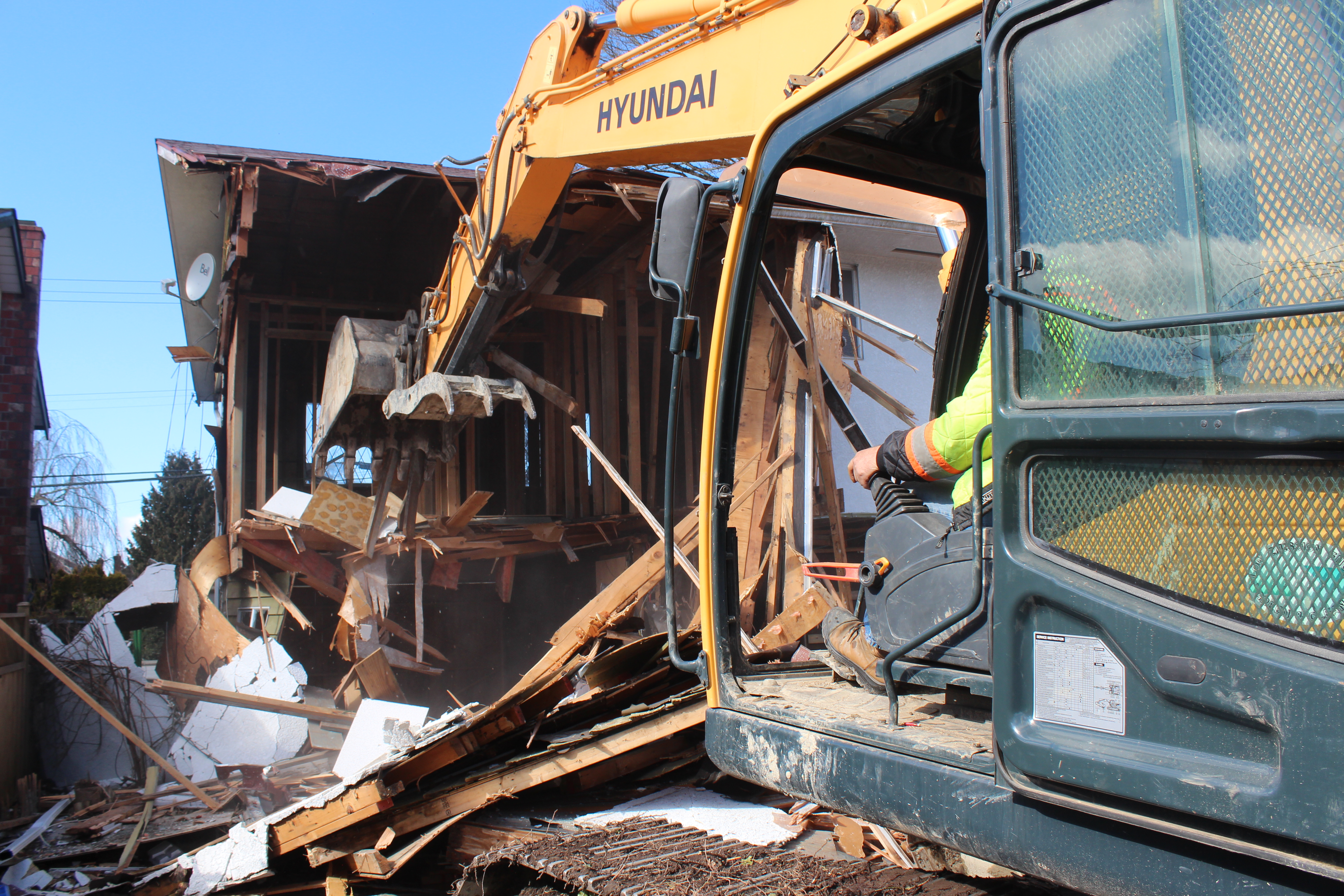 We provide our clients, General Demolition Services Including, kitchen and bathroom demolitions and several materials removals.
Contact us
Contact us for any questions.
Address
16177-80 AVENUE
SURREY BC V4N 0X1
CANADA
Phone Number
604 441 1017
604 446 6451